Zoom: No 'fatigue' for Zoom when it comes to revenue and users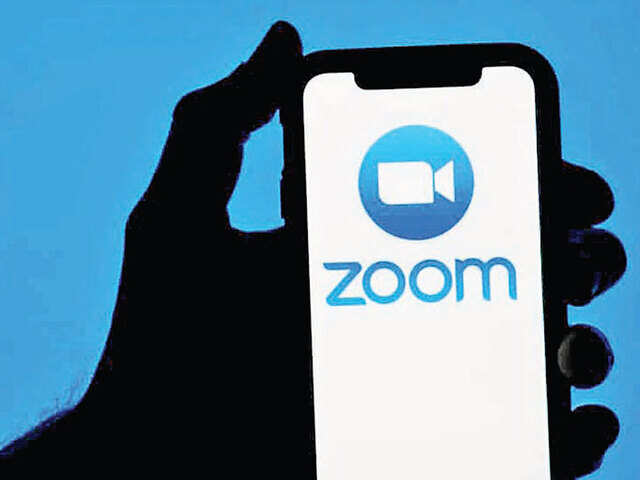 Zoom, one of the most-popular apps and video chat platforms of 2020, has posted some impressive numbers as it announced financial results for the fourth quarter ended January 31, 2021.
The total revenue for the quarter was $882.5 million, up by a staggering 369% year-over-year. In the corresponding quarter last year, Zoom's revenue stood at $188 million. A year of a devastating pandemic meant that people were working remotely, classes were being held online and the dependence on video calls/group meetings rose. Zoom clearly capitalised on it and has posted impressive numbers throughout the year.


At the end of the fourth quarter of fiscal year 2021, Zoom had approximately 467,100 customers with more than 10 employees, up approximately 470% from the same quarter last fiscal year.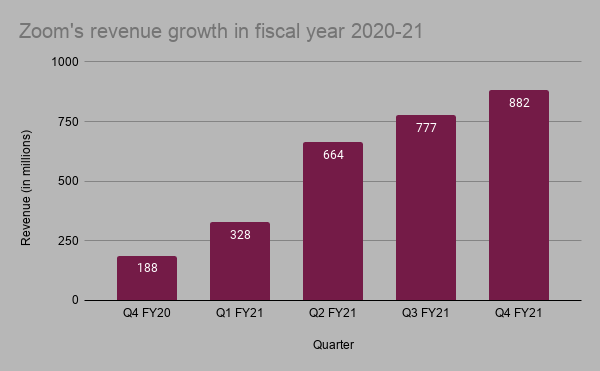 "The fourth quarter marked a strong finish to an unprecedented year for Zoom. In FY2021, we significantly scaled our business to provide critical communications and collaboration services to our customers and the global community in response to the pandemic,", said Eric S Yuan, Founder and Chief Executive Officer of Zoom.
Zoom's total revenue for the fiscal year 2020 was $2.65 billion — up 326% year-over-year.
While there's no end in sight for the pandemic, companies have been mulling about going back to offices. In such a scenario, where and how Zoom stands will be interesting to see. Yuan, however, is confident about the future. "As we enter FY2022, we believe we are well positioned for strong growth with our innovative video communications platform, on which our customers can build, run, and grow their businesses; our globally recognised brand; and a team ever focused on delivering happiness to our customers," he said in a press statement.