Russia rolls out the red carpet for Huawei over 5G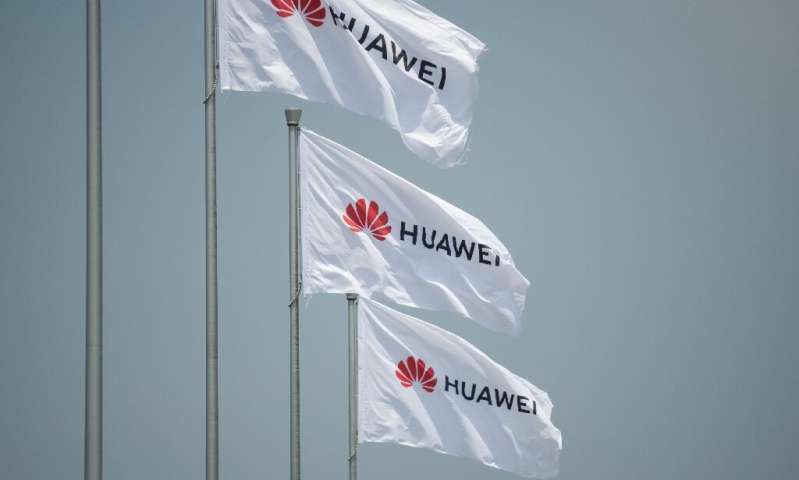 Russia's move with Huawei may be as much a show of solidarity with Beijing against the US as it is a drive to bring ultra high-speed internet to Russia

While the US banned Huawei for alleged espionage and asked its allies to do the same, Moscow has rolled out the red carpet for the Chinese tech company, letting it develop 5G networks in Russia.
Analysts say the move is as much a show of solidarity with Beijing against the US as it is a drive to bring ultra high-speed internet to Russian tech users.
This month, Huawei opened its first 5G test zone in Moscow in partnership Russian operator MTS, with a view to rolling out the service to the rest of the capital.
Moscow authorities say the network will become part of the city's normal infrastructure within the next few years.
A pioneer in telecoms networks compared to many Western countries, Russia plans to deploy 5G in all of its main cities by 2024.
When Chinese President Xi Jinping visited Russia in June—at the height of Washington's conflict with Huawei—Russia's main operator MTS signed a contract with the Chinese company.
'We live well in Russia'
At the inauguration of the 5G zone in Moscow, the CEO of Russia's branch of Huawei Zhao Lei praised the company's activities in the country.
"We have been working in Russia for 22 years. Thanks to our partners, we live well here," he said.
He added that Huawei, considered a world leader in 5G technology, plans to "lead in the development of 6G" in the future.